Overview
A tendon is a band of connective tissue that anchors muscle to bone. The Achilles tendon is the largest tendon in the body. It attaches the calf muscles to the heel bone (calcaneus) and is very important because it lets you lift your heel when you start to walk. It also helps you to walk, run or stand on tiptoe. Achilles tendonitis is inflammation of the Achilles tendon. In most cases, it is a type of overuse injury and is more common in younger people. Professional and weekend athletes can suffer from Achilles tendonitis, but it is also a common overuse injury in people not involved in sport. Treatment includes rest, non-steroidal anti-inflammatory drugs (NSAIDs), physical therapy and avoiding activities that aggravate the condition.
Causes
Achilles tendinitis can be caused by any activity that puts stress on your Achilles tendon. Tendinitis can develop if you run or jump more than usual or exercise on a hard surface. Tendinitis can be caused by shoes that do not fit or support your foot and ankle. Tight tendons and muscles, You may have tight hamstring and calf muscles in your upper and lower leg. Your tendons also become stiffer and easier to injure as you get older. Arthritis, Bony growths caused by arthritis can irritate the Achilles tendon, especially around your heel.
Symptoms
The pain associated with Achilles tendonitis can come on gradually or be caused by some type of leg or foot trauma. The pain can be a shooting, burning, or a dull ache. You can experience the pain at either the insertion point on the back of the heel or upwards on the Achilles tendon within a few inches. Swelling is also common along the area with the pain. The onset of discomfort at the insertion can cause a bump to occur called a Haglund's deformities or Pump bump. This can be inflammation in the bursa sac that surrounds the insertion of the Achilles tendon, scar tissue from continuous tares of the tendon, or even some calcium buildup. In this situation the wearing of closed back shoes could irritate the bump. In the event of a rupture, which is rare, the foot will not be able to go through the final stage of push off causing instability. Finally, you may experience discomfort, even cramping in the calf muscle.
Diagnosis
On examination, an inflamed or partially torn Achilles tendon is tender when squeezed between the fingers. Complete tears are differentiated by sudden, severe pain and inability to walk on the extremity. A palpable defect along the course of the tendon. A positive Thompson test (while the patient lies prone on the examination table, the examiner squeezes the calf muscle; this maneuver by the examiner does not cause the normally expected plantar flexion of the foot).
Nonsurgical Treatment
Wear shoes with a low half-inch to one-inch heel that are somewhat flexible through the ball of the foot. Avoid flat footwear such as slippers or sandals and stiff shoes. Add a heel lift in your shoe. You may also use arch support inserts or orthotic insoles. Heel lifts and orthotics can be purchased at many of our pharmacies and Podiatry departments. Avoid standing or walking barefoot. Perform calf-stretching exercises for 30 to 60 seconds on each leg at least 2 times a day. Stand an arm?s length away from a wall, facing the wall. Lean into the wall, stepping forward with one leg, leaving the other stretched behind you. The leg behind you is the one being stretched. Keep this leg straight (locked) and the toes pointed straight at the wall. Stretch forward until you feel tightness in the calf of your back leg. Hold this position without bouncing for 30 to 60 seconds. Repeat for the opposite leg. Do stair exercises every day. Stand facing the stairs with the ball of your foot on a stair and your heel hanging off. Balance on one foot at a time while holding onto the rail. Slowly lower your heel as low as it will drop down and then slowly raise it up as high as you can lift it. Repeat this exercise slowly several times on each foot. Perform this exercise every other day, gradually increasing the number of repetitions over time as tolerated. If you are overweight, talk to your personal physician about resources that can help you lose weight. Carrying excess weight places additional pressure on your feet. Decrease the time that you stand, walk, or engage in exercises that put a load on your feet. Switch to a nonimpact form of exercise until your tendon heals, such as swimming, pool running, and using an elliptical trainer.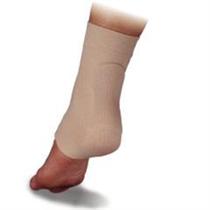 Surgical Treatment
Achilles tendon repair surgery is often used to repair a ruptured or torn Achilles tendon, the strong fibrous cord that connects the two large muscles in the back of your calf to your heel bone. These muscles (the gastrocnemius and the soleus) create the power needed to push off with your foot or rise up on your toes. Achilles tendon ruptures are quite common. Most happen during recreational activities that require sudden bursts of muscle power in the legs. Often a torn Achilles tendon can be diagnosed with a physical examination. If swelling is present, the orthopaedist may delay the Achilles tendon surgery until it subsides.
Prevention
You can take measures to reduce your risk of developing Achilles Tendinitis. This includes, Increasing your activity level gradually, choosing your shoes carefully, daily stretching and doing exercises to strengthen your calf muscles. As well, applying a small amount ZAX?s Original Heelspur Cream onto your Achilles tendon before and after exercise.